ABOUT US/CONTACT US
East County Media is a 501(c)3 nonprofit charitable organization. Our federal tax ID number is 83-1108634 founded in 2018.
Our mission is to create and support independent, public interest news, emergency alerts, and events to inform the public in inland San Diego County.  We are dedicated to assuring that all voices are reflected in the media, especially those in under-served communities.
CONTACT US: (619) 698-7617 or info@eastcountymedia.org
OUR OFFICERS AND BOARD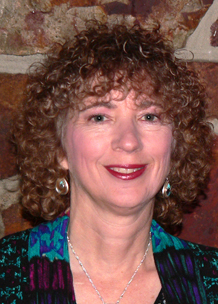 President and Executive Director: Miriam Raftery has over 35 years of journalism experience, wth thousands of articles published in national and regional newspapers and magazines.  She is the founder  of both East County Magazine and East County Wildfire & Emergency Alerts. She also hosts the East County Magazine Radio Show on KNSJ, the network for social justice.  Over more than three decades, she has won over 350 major reporting awards regionally and nationally including top honors from the Society of Professional Journalists and San Diego Press Club. These include first place awards for investigative reporting, multicultural reporting, breaking news. Special journalism prizes include the Sol Price Award, James Julian Memorial Award, League of Women Voters, and the Gloria Penner Award.  She received the national Arlene Award from the Association of Journalists and Authors for her report on election tampering, which resulted in California's Secretary of State decertifying vulnerable touchscreen voting machines. Her reporting includes investigative reports on issues facing refugees, immigrants, asylum seekers, the homeless, and Native Americans, as part of her commitment to social justice coverage.  For over a decade, she was a regular contributing journalist and columnist for the San Diego Union-Tribune, also serving as contributing editor for Nutrition BusinessJournal and senior national political correspondent for RawStory.com. In addition, she has written grants for media projects and emergency alerts that have been funded by San Diego Foundation for Change, Facebook Journalism Project, Grossmont Healthcare Organization, San Diego Regional Fire Foundation and more.  Her passion is community journalism and reporting stories in under-served communities, striving for new coverage that can make a positive difference in our region and our world.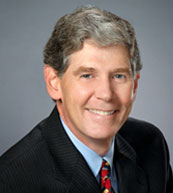 Vice President and Treasurer: Mark Raftery, attorney at law, is past president of the Foothills Bar Association and has extensive experience in business law. He holds a J.D. degree from the University of California, Davis School of Law, where he wrote for the Law Review. He has worked as a successful trial lawyer for major law firms in San Diego for over three decades.  Also an active community volunteer, he is also a former Scoutmaster, Toastmaster, and YMCA board member. 
Secretary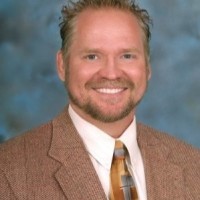 and Fundraising Chair: Henri Migala, Ph.D. has written nearly $30 million in grants that have funded. He has lived and worked in 15 countries in global health, international development, higher education administration and humanitarian aid including disaster relief. His past positions include Director of International House at the University of California San Diego, Executive Dean and Grants Administrator for Grossmont-Cuyamaca Community College District, and Adjunct Faculty instructor at San Diego City College. He holds a doctor of education degree from San Diego State university, a Masters in Public Health from the University of North Texas, and a Master of Art degree at the University of Texas, where he studied anthropology. He has also authored many academic papers. A volunteer and board member with Aguilas del Desierto, Inc., he helps save lives of lost migrants. As a Rotary Club President, he has worked with International Relief Teams. He has won many awards for community service and international activities including working to eradicate polio through the World Health Organization as well as participating in rural, border and cross-cultural health issues, disaster relief and reconstruction. Founder of Henri Migala Photography, he has won numerous photography awards and had one of his images chosen as a "Top 10" finalist in the Smithsonian Magazine Photo Contest. The independent photojournalist has covered issues including racial justice and civil unrest, wildfires, tribal concerns, politics, the environment, and more.
Board Member, Health and Diversity Liaison: Dr. Raed Al-Naser is a pulmonologist affiliated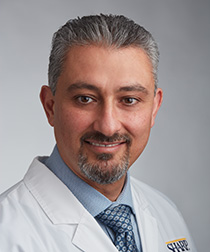 with Sharp Grossmont Hospital. He received his medical degree from Jordan University of Science and Technology and has been in practice in the US over 25 years, serving f East county over 15 years. Dr. Al-Naser is the president of San Diego Chapter of National Arab American Medical Association ( NAAMA). He is also a member of the COVID-19 San Diego Equity Task Force and a member San Diego County Medical Society Diversity, Equity and Inclusion Committee advocating for improving health outcomes for Arab and Middle Eastern Americans and other racial and ethnic minorities.

Board Member and Youth Liaison: Doris Bittar is an international award-winning visual artist, writer, educator, peace and civil rights organizer. Born in Baghdad to Lebanese and Palestinian parents, she has lived in California for over 30 years. Her accomplishments link diverse American communities to issues of migration, labor, peace and civil rights. She is president of the San Diego American Arab Anti-Discrimination Committee and founder of Teach and Learn Literacy, bringing English to homes of Syrian refugees. She holds a Master of Fine Arts degree from the University of California, San Diego and has taught art courses at UCSD, San Diego State University, Cal State San Marcos and the American University of Beirut. Author of over 50 publications on art and politics, her works appear in museums in the U.S. and abroad. She also served as a labor union organizer on the East Coast and is a member of Gulf Labor, an artist collective that urges museums to treat migrant labor communities with dignity. In San Diego, she is a member of Public Address, an artists' collective, and of Feminist Image Group.
Board Member and Racial Justice Liaison: Buki Domingos is a social activist, hospice nur
se, singer, songwriter, and human trafficking survivor born in Nigeria. After escaping from her abuser, she moved to San Diego with her sons, where she now advocates on behalf of those exploited by human trafficking. She helped found the Racial Justice Coalition and is past board president of Activist San Diego. She was honored as a KPBS and National Conflict Resolution Center community hero for her work raising awarenessabout human trafficking.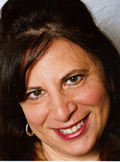 Board Member and Literary Liaison: Reina Menasche, award-winning novelist, has a master's degree in social work and is a clinical coordinator of mental health support for children and families. She has taught classes and interned in journalism. Reina has also acted in San Diego's Old Town, bringing historical characters to life.

Board Member and Community Liaison: An Iraqi immigrant who personifies the American dream, Nital Meshkoor has taught immunology and veterinary medicine, served as executive director of an Iraqi human rights organization, worked with the United Nations on refugee resettlement and as a case manager for Catholic Charities. She is also a former refugee as well as a talented poet, author, and real estate broker.
Board Member and Communications Advisor:  Elijah McKee received a multicul
tural reporting award from Society of Professional Journalists for his coverage of refugee issues published by East County Magazine.  He received a Bachelor of Arts degree at Skidmore College in music and anthropology, with a minor in media and filmstudies. He also attended the School for International Training, studying journalism and communication, and was a student fellow at the Skidmore Storytellers Institute. He was a finalist in NPR's Student Podcast Challenge, was a freelance contributor for the Sarasota Journalism Collaborative, and is currently content designer for Round Feather Inc.