PROJECTS WE SUPPORT INCLUDE:
• East County Magazine (https://www.EastCountyMagazine.org): Winner of 140 major journalism awards, East County Magazine averages 8 to 10 million hits and a quarter million visits a month. The media site provides public interest news and watchdog journalism for San Diego County's inland region.



• East County Wildfire & Emergency Alerts provides free alerts via email and Twitter (@EastCounty Alert) on local emergencies including wildfires, flash floods, severe weather warnings, earthquakes, highway shutdowns/major road closures, major gas leaks, power outages, missing persons at risk, and law enforcement bulletins where public safety is imperiled.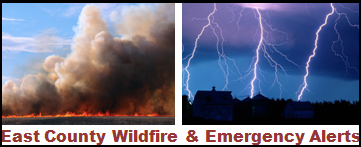 • East County Magazine Radio Show airs on KNSJ 89.1 FM, nonprofit public radio station.  Our award-winning show also streams online and podcasts are posted on our news site.  Our show features interviews with local newsmakers, coverage of regional news issues,  diverse voices, and events in San Diego's inland region.




• East County Multicultural coverage reflects our region's diversity including inland San Diego County's large refugee and immigrant populations, ethnic and racial minority communities, and Native American tribes.
• East County Movers, Shakers and Newsmakers is an event series. Our inaugural event at Cuyamaca College's Heritage of the Americas museum was a sell-out and crowd-pleasing success. This event series has incuded speakers and presentations on public health and safety, our region's history and culture, sustainabiity and environmental issues, local politics and current hot news topics.
• East County Guide:  Unbiased information on local atractions in San Diego's inland region including mountains, deserts, rivers, lakes, wine region, historic towns and urban communities.

• East County Sustainability covers issues involving green and sustainable issues locally including clean energy, climate change actions, wildlife, habitat and open space preservation.
• East County Arts, Music and Literary Reporting assures coverage of the local arts and cultural communities in San Diego's East County.

• East County Sports provides coverage of local youth sports including high school, SDSU, and more, showcasing promising young talent in our region.

• East County Dining Club meetings monthly at local restaurants that donate 20% of proceeds to support our nonprofit news and wildfire/emergency alerts projects.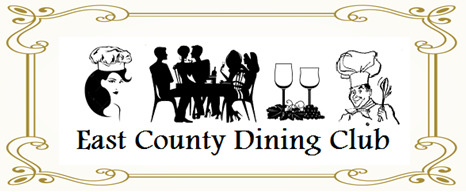 • Best of East County Cookbook features recipes from local restaurant chefs, farms, and wineries; proceeds benefit East County Media.