PROJECTS WE SUPPORT INCLUDE:
• East County Magazine (www.EastCountyMagazine.org): Winner of 112 journalism awards since its inception in 2008, East County Magazine averages over 6 million hits and 250,000 visits a month. The site provides public interest news for San Diego County's inland region.



• East County Wildfire & Emergency Alerts provides free alerts via email and Twitter (@EastCounty Alert) on local emergencies including wildfires, flash floods, severe weather warnings, earthquakes, highway shutdowns/major road closures, major gas leaks, power outages, missing persons at risk, and law enforcement bulletins where public safety is imperiled.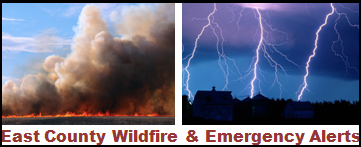 • East County Guide:  Unbiased information on local atractions in San Diego's inland region including mountains, deserts, rivers, lakes, wine region, historic towns and urban communities.



• East County News Service:  Nonprofit news stories available for syndication and reprints.

• East County Watchdog Investigative Journalism: Our award-winning investigative team has won many awards for coverage of issues such as wildfire safety and preparedness, emergency response times, energy and land use issues, and First Amendment freedoms.

• East County Magazine Radio Show airs on KNSJ 89.1 FM, nonprofit public radio station.


• Best of East County Cookbook features recipes from local restaurant chefs, farms, and wineries; proceeds benefit East County Media.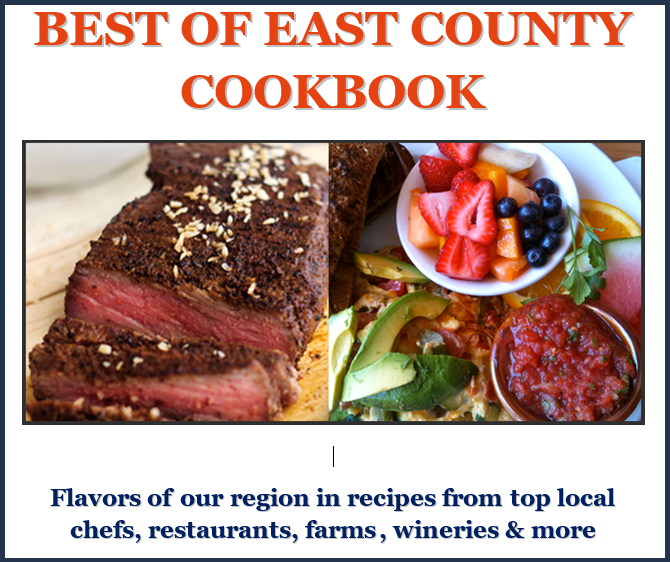 • East County Dining Club meetings monthly at local restaurants that donate 20% of proceeds to support our nonprofit news and wildfire/emergency alerts projects.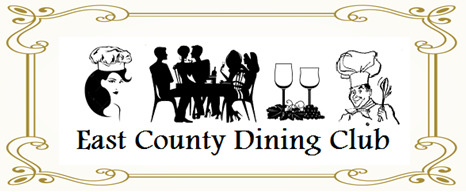 • East County Arts, Music and Literary Reporting assures coverage of the local arts and cultural communitise in San Diego's East County.
• East County Multicultural coverage includes coverage of our diverse refugee and immigrant populations, ethnic communities and Native American tribes across our region.
• East County Sustainability covers issues involving green and sustainable issues locally including clean energy, climate change actions, wildlife, habitat and open space preservation.
• East County Sports provides coverage of local youth sports including high school, SDSU, and more, showcasing promising young talent in our region.
• East County Movers, Shakers and Newsmakers is an event series recently launched. Our inaugural event at Cuyamaca College's Heritage of the Americas museum was a sell-out and crowd-pleasing success incuding presentations on our region's history, culture, sustainabiity, and current hot news regarding public health and safety.
• East County Fest was East County Magazine's10-year anniversary celebration featuring artists, musicians, authors and local newsmakers. We hope to support making this a recurring event.